September 22, 2020
As we celebrate Hispanic Heritage Month, we celebrate just a few employees that make up our incredible workforce at Frito-Lay. As a company, Frito-Lay recognize that supporting diversity and engagement is not only the right thing to do, it is the right thing to do for our business. This commitment is woven into our values and our guiding philosophy of PepsiCo's Winning with Purpose vision, which recognizes that our company is strongest when we are a company of opportunity that embraces the full spectrum of humanity. That means both building a more diverse, more inclusive workplace, and promoting what Frito-Lay calls courageous engagement in our company and the communities we serve.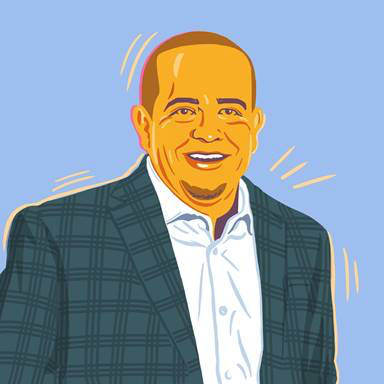 Francisco Navarro:
Cisco N. is a Sr. Manager of Business Innovation at Frito-Lay and has been with us for 16 years. Cisco shared that using his multicultural experience at Frito-Lay has allowed him the opportunity to educate others and celebrate his Latino culture while enabling Frito-Lay to better understand a growing and powerful consumer base.

Quote: Frito-Lay is on a transformational journey to stay on top of the CPG industry and I get to play a key role. Being able to drive ideation, leverage thought leadership, and deliver a quality product that will be essential to the organization's long-term success is exciting.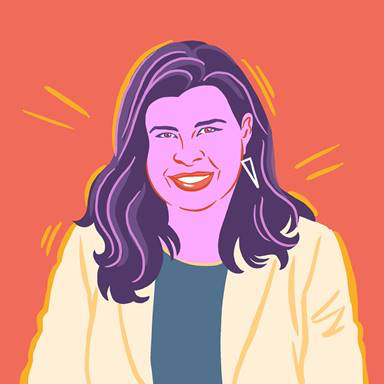 Jeny Quintanilla:
Jeny Q. is Supply Chain Sr. Manager, having been with the business for 14 years. As a new college hire, Jeny joined the employee resource group, Adelante. She says it was her window to peek and learn more about the opportunities Frito-Lay had to offer and more importantly it allowed me to connect with people that shared similar cultural backgrounds. Through Adelante, Jeny has found a platform to fine tune her leadership, presentations and strategic thinking skills that have benefited her career.

Quote: I believe my multicultural experience has allowed to be able to quickly adapt to change, value different perspectives and embrace collaboration. I am proud to work for an organization that embraces diversity in all aspects of the business and while we may not always get it right, I am encouraged by the fact that we never stop trying to evolve and be better. It's in Frito Lay's DNA.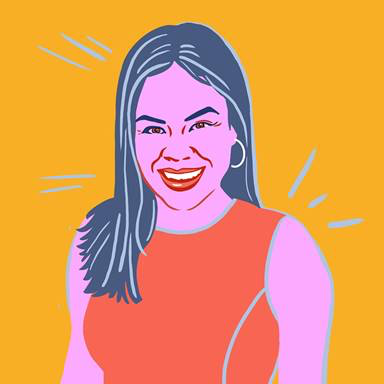 Betzaira Herrera:
Betzaira H. is a Talent Acquisition Representative. While she has only been with us for four years, she says she loves that Frito-Lay allows her to bring her whole self to work and by doing so, excel personally and professionally. Betzaira got involved with Adelante by volunteering at a community service event when she first started at Frito-Lay and is now a co-chair for HQ Adelante. Being an ERG leader has helped her find her voice, embrace authenticity, and share her culture, language and background with others.
Quote: Being part of Adelante has allowed me to experience firsthand how ERGs help make PepsiCo's culture more inclusive. Having the opportunity to share with college students about the work I do to drive PepsiCo's diversity agenda forward has been so rewarding.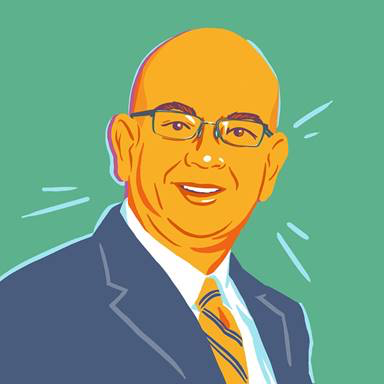 Ricardo Molieri:
Ricardo M. is a Customer Account Manager. He has been with the business for 12 years. Ricardo is passionate about our company and says this is because of its open and inclusive culture, and the opportunities it provides to employees looking for growth. Ricardo shared that being involved with Adelante in leadership roles has ultimately helped him become a better person and more empathetic leader. It allowed him to recruit others to take Adelante lead roles and help them with their professional development and career growth.
Quote: I came to United States seeking political asylum from an oppressive regime in Nicaragua when I was 21 years old. My multicultural experience has help me in different ways. I have been able to bring different perspectives, ideas and strategies on how to approach Hispanic and multicultural consumers.